Art
Traditional Art
Digital Art
3D Art
About Me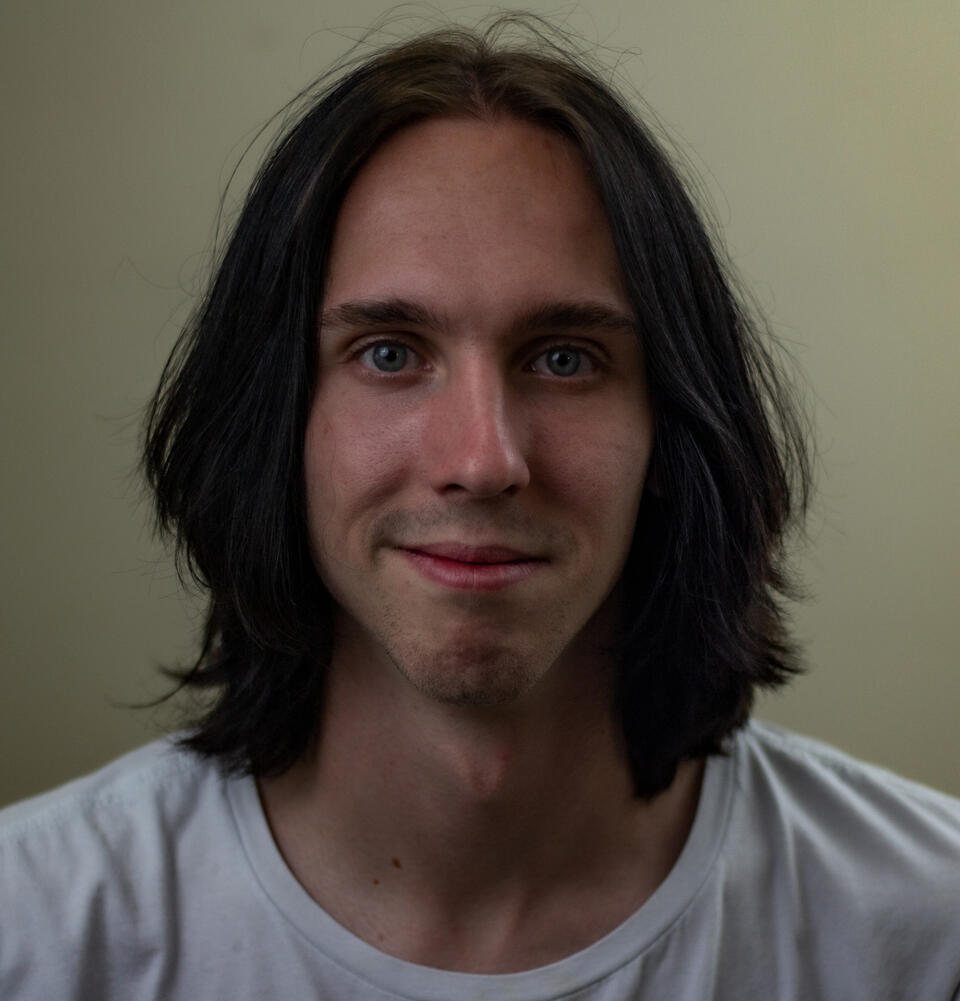 Duncan Lauer is a filmmaker with an interest in Documentary film, Writing, and Stop Motion. After a year spent at UNC School of the Arts' Filmmaking Program, he finished his BA in Media Studies at UNC Greensboro and minored in Spanish, receiving Magna Cum Laude. He is also studying animation and drawing.Duncan has a variety of experience in films working in G&E and the Art Department. He is most experienced in Photography, Writing, and Stop Motion. He has travelled to shoot documentaries in 3 countries now.He has years of experience in programs such as Blender, Audacity, Photoshop, and Premiere Pro.Beyond film, he has interests in art, photography, languages, and education. In his free time, he enjoys studying Botany, Astronomy, and History.On December 31st, 2022, he co-authored a research paper on refining the orbits of binary stars.
Publications Featuring Me
Future's Resistance
Directed/Edited by Duncan Lauer
Character Art by Gabrielle Sabina Miale
Composed by Bella Ward
Animation/3D Models By Duncan Laue
In this animated documentary, a young Lebanese woman recounts her story about the aftermath of the Beirut explosion. Through helping with the clean-up, and the protest that followed, her faith in her country comes into question.The film screened at four film festivals, was nominated for Best International Short Film at the Screen Power Film Festival, and won two awards of Recognition at the Impact Docs Awards for Student Documentary Short and Student Animation
Salvation
Directed/Edited by Duncan Lauer
A direct cinema documentary about a small rural church getting set up for church services.
The Spoon
Written and Directed by Duncan Lauer
An experimental film about the feelings of apathy and desensitization as more and more mass shootings plague the news.
Naming Space: The AADS Story
Directed by Maya Simone
Produced by Duncan Lauer
Shot by Maya Simone and Duncan Lauer
Edited by Duncan Lauer
"African American history is American History" - Dr. Frank Woods. Watch as we explore the legacy of AADS, Black Studies, the history, and Faculty at UNCG. It can't be said enough how important Black Studies programs are, now more than ever. AADS is for everyone, and has been for the past 40 years.
Phobia
Directed by Coven
Shot by Duncan Lauer
Penelope, a talented musician, is searching for a big break in her career when she meets Monica, a music manager who sees potential in her and is confident she can make her a star. She is willing to work with Penelope for free but in return, she asks her to help collect an overdue payment from her previous client. She's promised it will be a simple scare tactic, a prank, almost. It shouldn't take more than 15 minutes.Once she's flooded with overnight success, she can't look away: She finally got what she wanted. She slips further and further down the pit of her success until she's forced to confront a harsh reality: the price of fame is never free. Will it be too late to take back her life or will she be the next victim caught in Monica's game?